ABOUT US
At Inside Edge, we have designed our programs to concentrate on teaching children and adults the fundamentals of sports. Our focus is to cover a variety of skills in a fun, creative atmosphere while offering each participant a unique, unforgettable experience. We are proud to offer a talented and dedicated team of instructors who deliver our programs in a creative and innovative manner!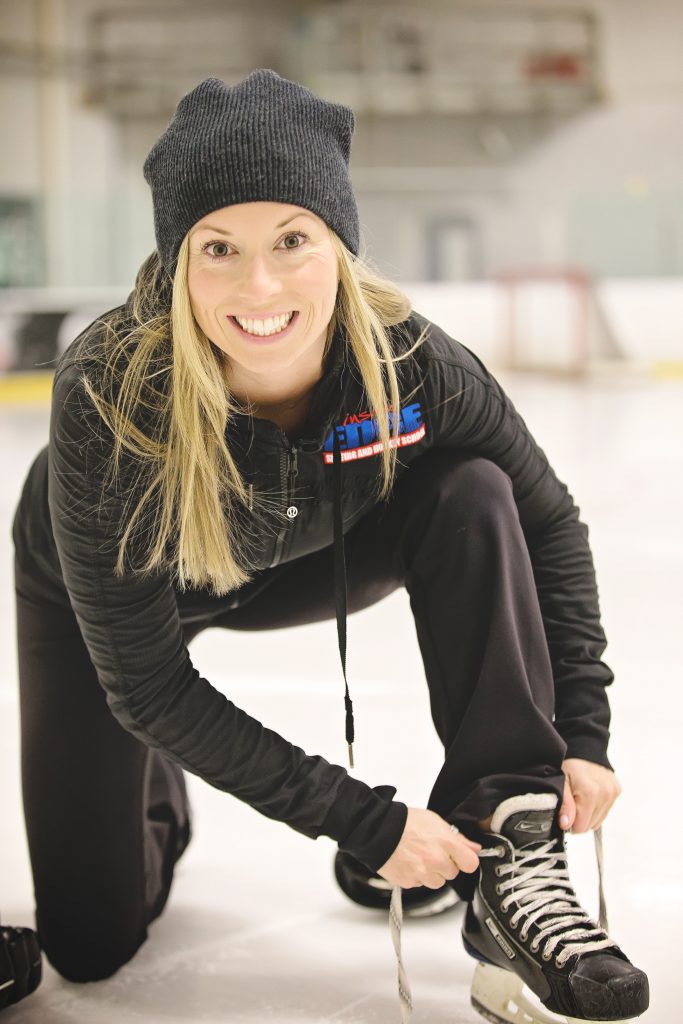 Sharon Richardson
Sharon's love for skating, hockey and coaching was developed for most of her life. With over 30 years of combined skating and coaching experience, Sharon has trained as a competitive figure skater, a skating coach and trainer, and developed her own skating and hockey programs to create Inside Edge Skating & Hockey School. Over the past 16 years, Sharon has had the opportunity and privilege to work with many local organizations and teams.

Sharon has focused on and provided skating development programs in collaboration with such organizations as the Cambridge Hawks, Cambridge Roadrunners, Cambridge Ringette, Hespeler Minor Hockey, Guelph Minor Hockey and Guelph Girls Hockey.

Whether you are new to skating, an athlete in training or somewhere in between, you will see Sharon's passion for skating, hockey and extensive teaching experience the moment you step on the ice.